+918068215167

Send Inquiry
About Us

Founded in 1991, Golden Engineering Co. Pvt. Ltd. (GECPL) has progressed and today become one of the quality manufacturers of Textile Machinery, Non-Conventional Energy Systems, Precision Brass Components, Engineering Components and Powerless Turbine Ventilators in India. The promoters of the organization are blesses with four decades of experience in the domain of Engineering with wide technical knowledge in customized manufacturing and development.

The foundation of GECPL lies in recognizing its potential market and meeting the client needs in the most efficient, profitable and ethical manner. Our strength and success in this industry is attributed to our modern operational systems, efficient management, uncompromising quality control and talented workforce, but more importantly it is our desire and vision that has boosted our growth.
We are a group of motivated team of highly skilled and proficient professionals from varying fields which are involved in manufacturing and distributing quality products in different countries. We are endeavoured to improve, adapt and custom tailor, wherever required to attain best results. Our main strength lies in our manufacturing ability to develop custom tailoring items as per the clients requirements.


Moreover, our associate business partners Deluxe Auto Industries, Popular Metal Product & Anil International based in Jamnagar are supported with similar facilities for development, testing as well as supply of Brass Components & Engineering products. Deluxe Foundry is well-equipped for various types of castings.

We were established in 1948 to produce plastic & metals buttons under Bharat Button Works and have transformed to Golden Engineering Co. Pvt. Ltd.

We are dedicated to delivering persistent high quality products at optimum prices, which successfully meets clients expectations in all respects. Right from raw material selection to final products, including packaging, all aspects of the process pass through a streamlined and comprehensive Quality Management System. This ensures that the final output is in compliance with the set Quality Standards and effectively meets clients Satisfaction.

In context of new liberal economic policy and increasingly growing general component market, we seek to perform better in the future, with the support of sound infrastructure and technical capabilities.

"We seek to achieve excellence in whatever we do, while following the path to leadership"

Our well-equipped manufacturing facilities are an undeniable primary strength. We are supported with state-of-the-art machines, technology and all required in-house facilities. Moreover, our strength is our top-of-the-class facilities for Cutting, Welding, Bending, CNC Machining, Riveting as well as Packaging. With technical competence and infrastructure, we can cater to the requirements of various industries for following components

CNC Precision Turned Components
Sheet Metal Components, Stamping (Press Parts), Metal Spinning and Deep Draw Components
Mechanical Assemblies & Sheet Metal Fabrication
Product Range

HVLS Fans
High Volume Low Speed Fans
Turbine Ventilator
Ventilator
Ventilation System
Turbo Ventilator
Turbovent
Golden Turbovent
Powerless Ventilator
Powerless Turbine Ventilator
No Power Ventilator
Attic Ventilator
Roof Ventilator
Roof Extractor
Wind Ventilator
Turbine Air Ventilator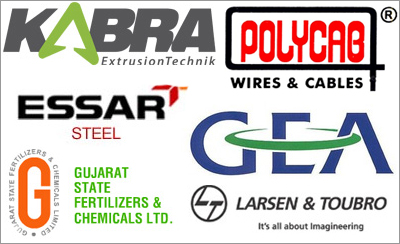 Latest Trade Offers
Pushing through excellent hard work, we are diligently engaged as Exporter, Manufacturer & Supplier of Large Fan For Industry And Commercial Spaces in..
We are introduce as a Exporter, Manufacturer & Supplier of HVLS Fan in Vadodara, Gujarat, India. HELI Fan is a High Volume low Speed (HVLS) Fan which ..